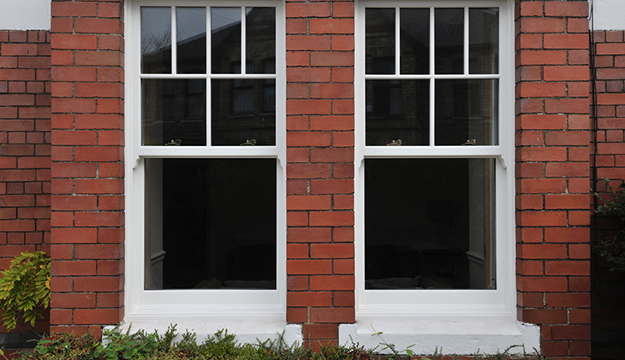 Suited For All Budgets
We can always help you find the right Sash Windows for your home or property as we have an extensive range of products available to all customers, no matter how big or small the budget.
Years of Experience
We have been operating for over 40 years and are leading specialists in supplying and installing Sash Windows in the South-East.
Energy Efficiency
Installing A and A+ rated Sash Windows can help you save hundreds of pounds a year on your energy bills. At Imperial Windows you can get a free quotation to see how much you could save today.
Lifetime Guarantees
We only supply and install first grade Sash Windows that are guaranteed up to 10-20 years, offering customers peace of mind and allowing them to enjoy their purchase for many years.
Require new Sash Windows? Need an experienced company? Imperial Windows have been installing Sash Windows for decades.
Sash Windows are one of the oldest styles of window available. It is believed that there are some examples that can be seen today dating from 1670. As a result of the history of this type of window a lot of people really like to have these windows installed in their properties. In most cases people replace these windows or may even consider having this type of window for a modern property. Sash windows were constructed in wood originally but today are available in lots of different variations, materials and finishes. The Sash window is often found in old Georgian or Victorian properties and each window frame gives the appearance of either four, six, or eight panes of glass.
Our Sash Windows are available in a range of different materials and finishes.
If you are looking to install a new window system in your home then choosing Sash windows is a very desirable choice. This type of window will add lots of character to your home whilst also maintaining the integrity of the look you want to create. The advantage of Sash windows is the versatility of the different materials and finishes you can have. For example if you want to retain the look of your old Victorian or Georgian property and you are in a conservation area then we can design a Sash window system that will reflect the wood effect but with modern materials such as UPVC or Aluminium. The finish of the window frames can give the appearance of wood frames and therefore retain the integrity and look of the original property. Because of our experience and knowledge we can also install Sash windows in Wood so that there is no compromise to the property.
Imperial Windows have been installing Sash windows since 1977.
If you are thinking about installing Sash windows then you really need to talk to Imperial Windows first. We have over 40 years of experience in installing Sash windows and as you know there is no substitute for experience and knowledge. We service customers all over Surrey, Berkshire, & London which includes Guildford, Woking, Weybridge, Esher, Leatherhead, Twickenham etc. If you need more information about Sash windows then please get in contact with us today on 0800 4580333.